Posted in:
Introduce Your Clinic with Medical Office Signs in Brownsburg IN
What do you want prospective patients to learn about your clinic? Expressing a brand message with medical office signs in Brownsburg IN, is a good way of telling the consumer a little something about you before folks ever schedule an appointment. In so doing, you personalize the experience from the onset. What are your options?
High-density Urethane is an Excellent Building Sign Material
Also known as HDU, this manmade material excels in durability. It neither rots nor presents anything of interest to insects. As a result, it is ideally suited for the display on your façade. When you want to think outside the channel letter and electrical cabinet box that so many other professionals remain in, consider the value of displaying a panel sign featuring this setup. Granted, HDU panels do not offer built-in illumination. That said, it is easy to install a set of building lights to provide after-dark lighting. The three-dimensional characters of sandblasted HDU boards are sure to impress.
Window and Door Lettering Provides Important Information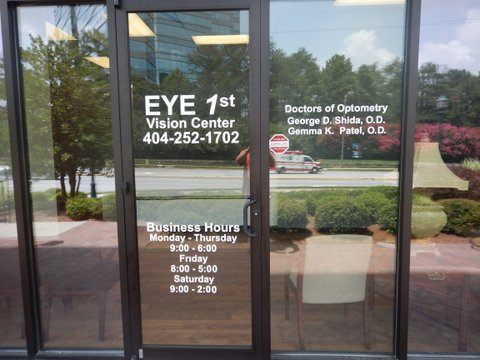 While the building sign is a major branding and wayfinding tool, consider the window lettering to be an informational presentation. It answers questions for patients who might have arrived after hours. By doing so, you provide the opportunity for a future interaction when the clinic is open. But if you do not present the types of details a prospective patient may be looking for, this consumer might move on to a competitor who does.
Of primary importance is, of course, the repetition of your clinic's name and logo. Offer the names of primary caregivers, which is ideal for the consumer who wants to ensure that insurers will cover services. Contact information in the form of a phone number is vital. Present the hours of operation and any special details that make scheduling appointments easier. For example, if you routinely schedule well visits on certain days, let folks know so ahead of time.
Dazzle with a Lobby Sign
We have already discussed the importance of having an excellent lobby sign. There are no two ways around it: the lobby sign makes the important first impression. Our graphic artists work in close collaboration with members of the medical community to ensure that their brand messages get translated perfectly with the combination of material selections, installation options, and design styles. For example, a pediatric dentist has different material and display needs than a radiologist who caters primarily to an adult clientele. When we visit your location for a site survey, we assist you with the selection of the right focal wall as well as the ideal sizing of the lettering to ensure that the product fits in perfectly with the overall ambiance of the setting.
How to Order Medical Office Signs in Brownsburg, IN
When you are ready to wow future and current patients with excellent signage, discuss your thoughts with our experts. We work with you to put together a comprehensive signage design package that ensures a seamless transition from the outside to the inside. Of course, if you only need one signage product, we gladly accommodate you there, too. Call us today to find out more!