Posted in:
How to Win New Customers with Fleet Wraps in Carmel IN
Carmel is growing rapidly. Countless new businesses are opening up, and plenty of entrepreneurs are leaving their second bedrooms behind to open up storefronts. The number of corporate headquarters setting up shop in the city is growing. Along with this growth, there is the need for standing out from the competition. Service businesses, in particular, are finding that the influx of new enterprises is also resulting in the growth of their sectors. To remain competitive and win new customers, you need fleet wraps in Carmel IN. How can you make this product setup work for your company?
Catch the Attention of Passersby with Colorful Designs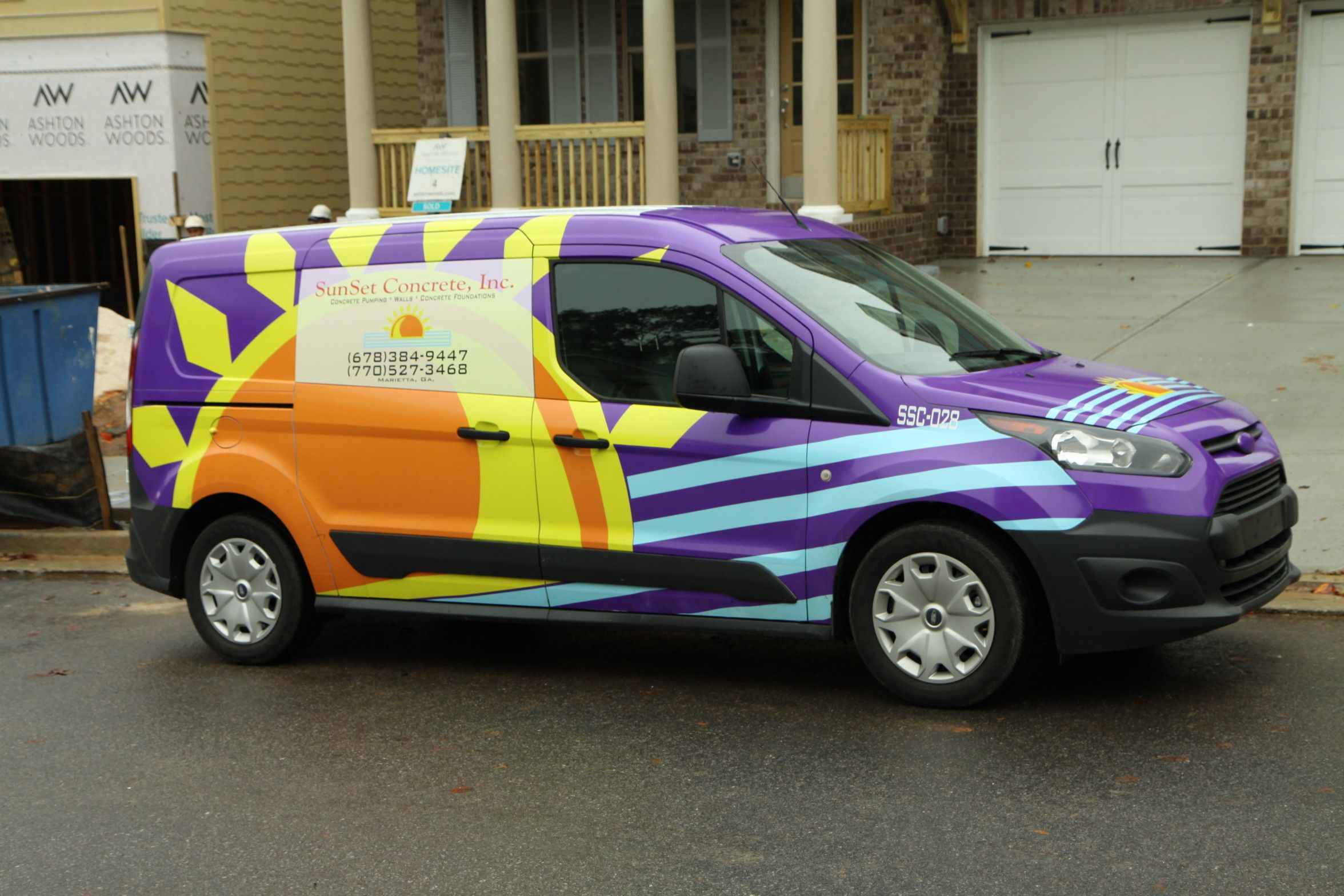 In a world of black on factory white lettering, stand out with vibrant colors. One of the many advantages that a vehicle wrap brings to the table is its ability to wow with gradient color changes, bold tones, and fantastic images that are as attention getting as they are eye candy. We recommend treating not just the vehicle itself but also the rear and rear side windows with perforated vinyl wraps that continue your message without stopping at the glass.
Differentiate Your Business from Competitors with Taglines and Details
The larger the vehicle, the more space you have to make your appeal to the consumer. What makes your business stand out from the competition that is moving in on your territory? If you are a service provider that offers around-the-clock accessibility or same-day service, spell it out as part of the full or partial wrap. Show the prospective customer why doing business with you is advantageous. Depending on the aggressiveness of your competitors, we recommend focusing on your brand appeal versus a company advertisement.
Cause Eyes to Linger with High-definition Images
The consumer is conditioned to expect larger than life images to depict faded edges, pixels, and washed out colors. These are the hallmarks of high-quantity, low-budget print runs. Stand out by causing customers to stop in their tracks. When the graphic on your car, truck, or van depicts an image that is so lifelike it could leap from the wrap, you know that you have succeeded in reaching a wow factor. This level of image quality is easy for our experts to achieve. We use the highest quality print equipment and manufacturer-preferred substrates for any wrap.
Help Consumers to Realize the Importance of a Product or Service with Realistic Graphics
Vignettes make television commercial successful. They persuade the shopper to become a buyer because they make it possible for someone to envision their needs for a product or service. You can do the same on the side of your vehicle with an image that is realistic in its depiction. This type of ad campaign can be more profitable than a lettering-only setup your competitors choose.
Order Fleet Wraps in Carmel, IN
With the availability of full and partial wraps, you are in the unique position of making any business stand out while staying within your budget. Contact our vehicle graphics experts today to learn more about your options!